Enhance and beautify the look of your space.
We are a team of concrete experts passionate about innovating the design, quality & look of your building aesthetics.
Ready for a Fresh Decorative new look on all your concrete surfaces? Any floor surface you have can be transformed into a masterpiece for you to enjoy. We install decorative coatings on all concrete surfaces including Walkways, Driveways, Interior Design Areas, Patios, Decks, and Pool Areas.
Amazing Concrete is committed to providing unique, artistic, superior quality and durable finishes to clients across the island. With our variety of designs and services, we are prepared to please the customer by making their dream renovations come to life.
Yannick Sharpe has taken the ordinary and made it extraordinary. Sharpe is managing director of Amazing Concrete Finishes. His company transforms hard, cold concrete into beautiful works of art by staining, stamping and polishing.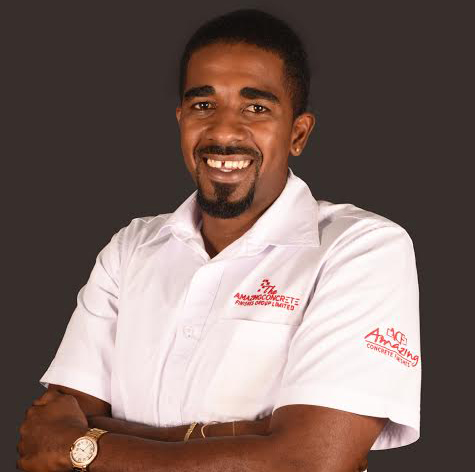 Suite 3,
The Trade Centre,
30-32 Red Hills Road,
Kingston 20
Suite 5,
35 Burlington Ave,
Kingston 10